Each VR booth is equipped with the latest virtual reality headsets designed to utilize "room scale" technology to turn a booth into 3D space via sensors.
NAVIGATE NATURALLY
Booth's dimensions - 10 by 8 feet - allow the user to navigate naturally, with the ability to walk around and use motion tracked handheld controllers to vividly manipulate objects, interact with precision, communicate and experience immersive environments.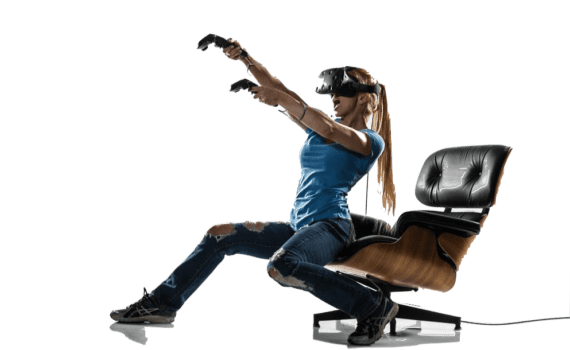 REAL WORLD AWARENESS
Front-facing camera blends real-world elements into the virtual world.
SEAMLESS INTERACTION
Two handheld controllers each have 24 sensors bringing you intuitive interactivity.
350 DEGREE OF AWESOME
Two base stations deliver 360 degree motion tracking for superior VR experiences.