2. ONCE LOGGED IN YOU CAN SEE YOUR POINTS & AVAILABLE REWARDS. CLICK ON "TAP TO REDEEM" ON THE REWARD TAB YOU CHOOSE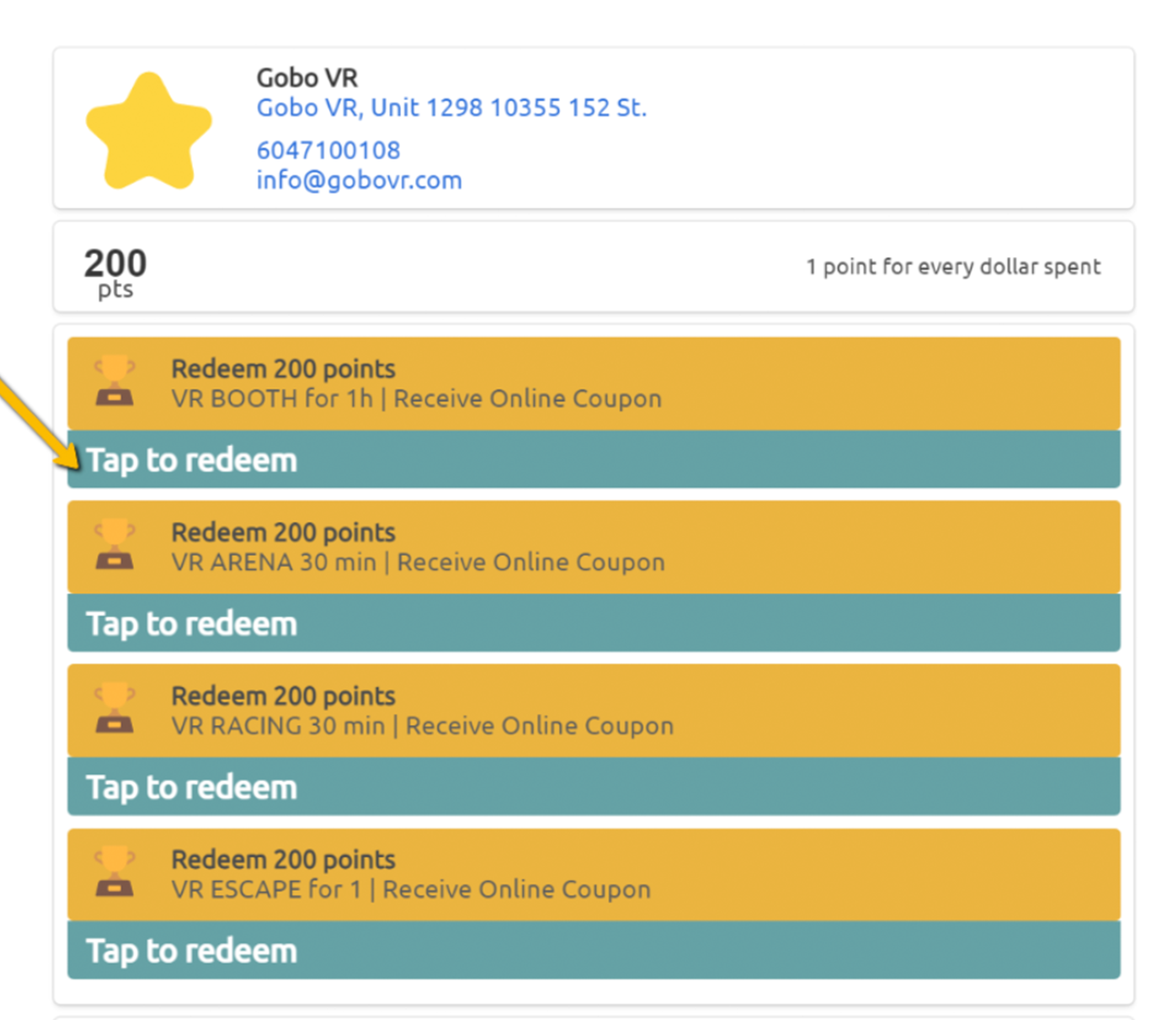 3. YOU WILL BE ASKED TO CONFIRM YOUR CHOICE. AFTER CONFIRMING, A MESSAGE POPS UP

4. WITHIN SECONDS YOU'LL RECEIVE AN EMAIL CONTAINING THE CODE TO USE FOR ONLINE RESERVATION.
ENTER THE CODE IN THE "GIFT CARD/LOYALTY REWARD" SECTION DURING THE BOOKING PROCESS ON OUR WEBSITE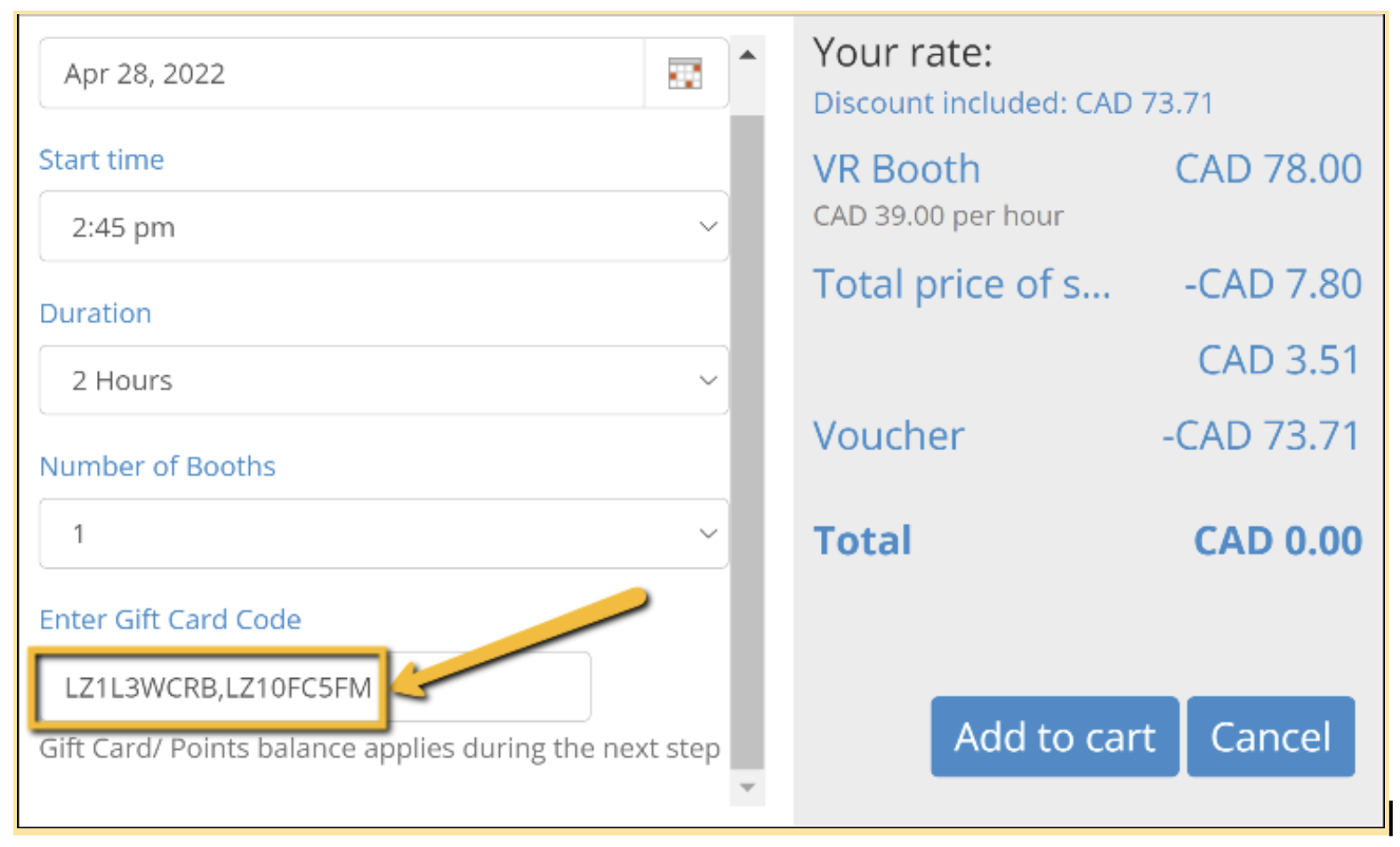 IF YOU HAVE ENOUGH POINTS TO REDEEM MULTIPLE CODES, IT CAN BE DONE IN ONE RESERVATION. ENTER EACH CODE ONE BY ONE SEPARATED BY A COMMA.
IF THE COMBINED AMOUNT OF CODES IS ENOUGH TO COVER THE WHOLE RESERVATION, THE CONFIRMATION WILL LOOK SOMETHING LIKE THIS: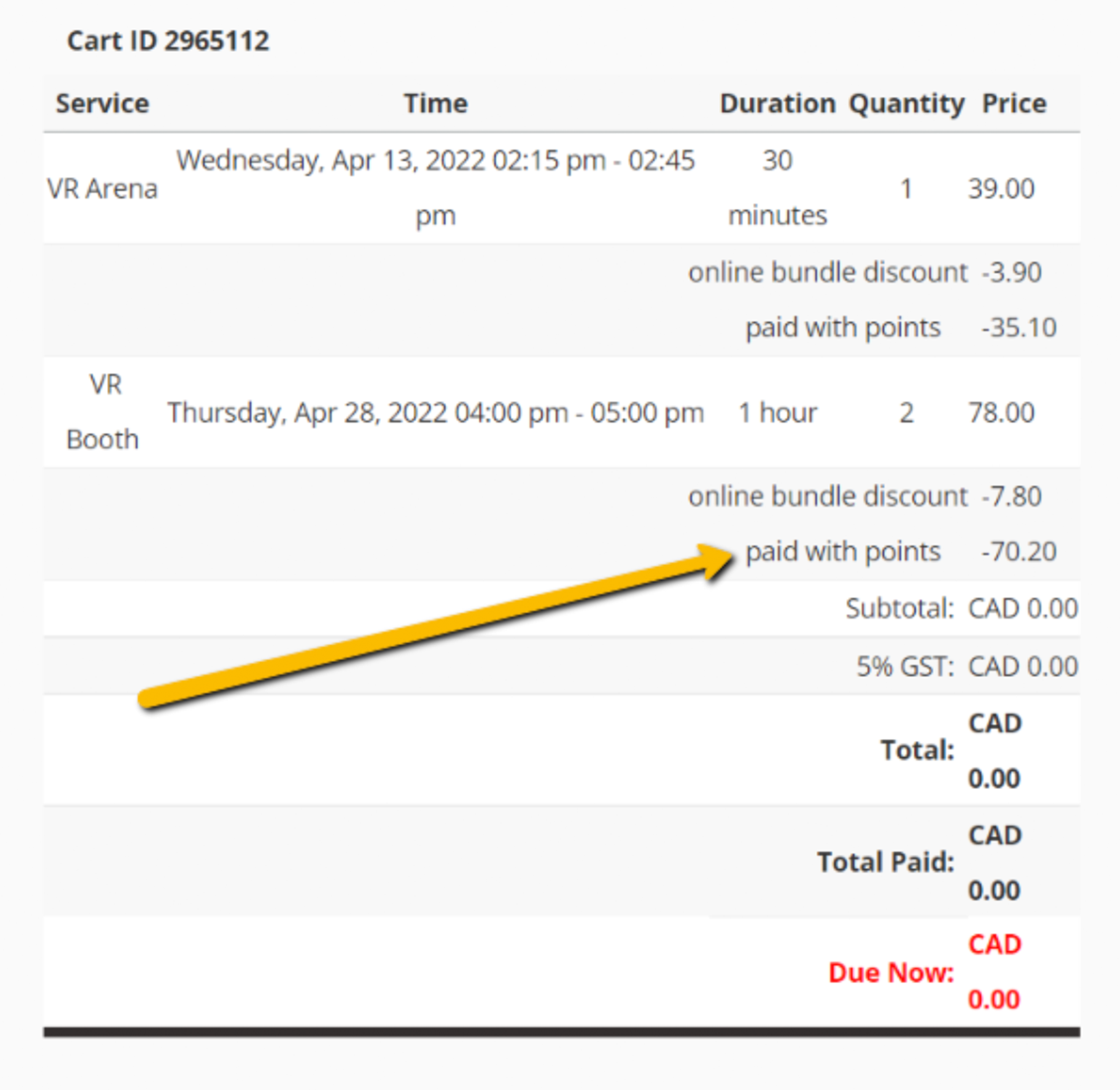 OTHERWISE, IT WILL ASK YOU TO PAY THE REMAINING BALANCE TO CONFIRM THE BOOKING. ONCE COMPLETED YOU WILL RECEIVE A CONFIRMATION EMAIL.
OR DOWNLOAD AN APP ON YOUR PHONE